On February 21, 2023, Chengde Technology Co., Ltd. and BOBST signed a strategic cooperation agreement, opening a comprehensive deepening and future-oriented partnership. Chengde Technology introduced the third Bost intaglio printing press, the second Bost dry compounding machine equipment signing ceremony is a complete success!
1. Adhering to the business philosophy of "customer-centric, providing more valuable products and services", Chengde Technology Co., Ltd. will continue to increase capital and production in 2023, introducing advanced supporting facilities such as Bost, taking China functional polyethylene flexible Packaging Research and development Center and Zhejiang Province postdoctoral workstation as platforms, fully guaranteeing production capacity supply, and comprehensively improving R&D innovation and service capabilities. Chengde technology actively promotes the same material easy recycling packaging project, contributing to the development of plastic packaging Chengde power!
2.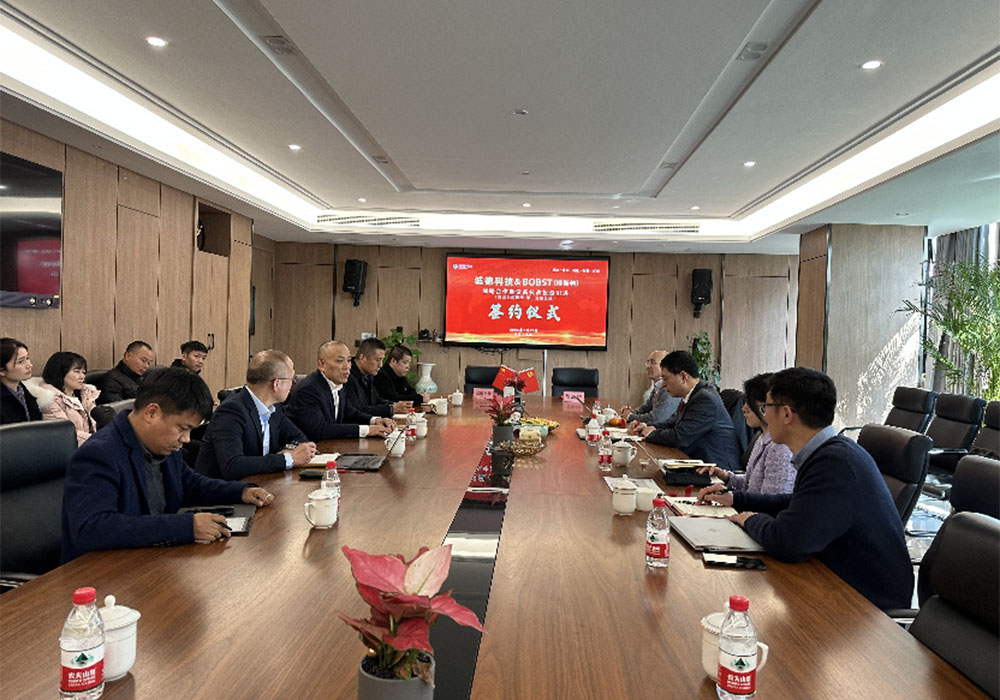 At the signing ceremony, participants exchanged views on the project settlement, deepening cooperation and development.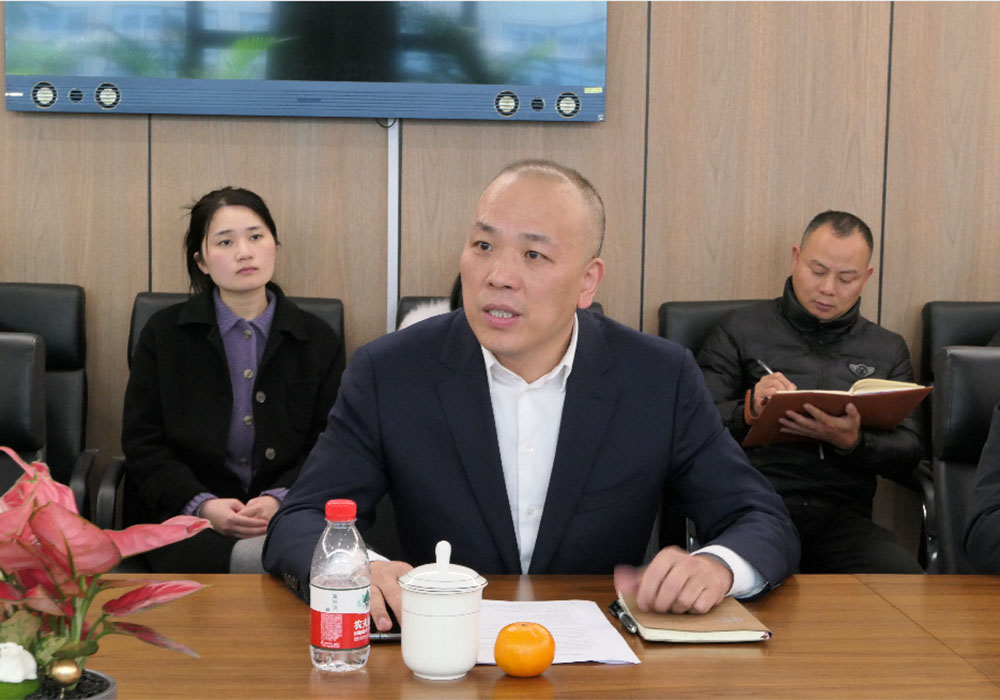 General Manager of Chengde Technology - Wang Daode speech

Wang Daode, general manager of Chengde Technology, said that the strategic cooperation signing ceremony is an important measure for Chengde Technology and Bost to strengthen cooperation, work together and promote development. In the future, the two sides will deepen cooperation in product innovation, equipment intelligence, new material application and other fields, and build a flexible packaging digital smart factory. At the same time, I would like to express my heartfelt thanks to all the experts for their strong support and technical guidance.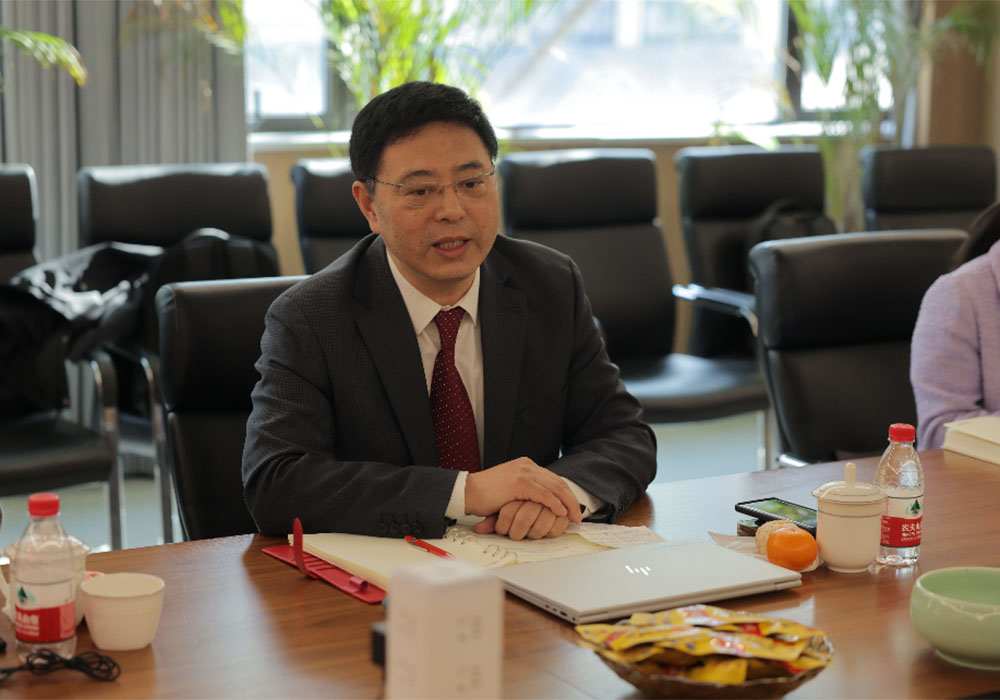 President Bost-Lu spoke

General Manager of Bost said that this signing represents the friendly strategic cooperative relationship between Chengde Technology and Bost. Every purchase of strategic equipment of Chengde means the innovation and upgrade of product "quality", which is also a full recognition of Bost. Bost will deeply digest and implement actions to provide better product solutions. The two sides will strengthen the depth and breadth of cooperation in the fields of industrial strategic information and equipment intelligence. Achieve win-win cooperation and common development.


3.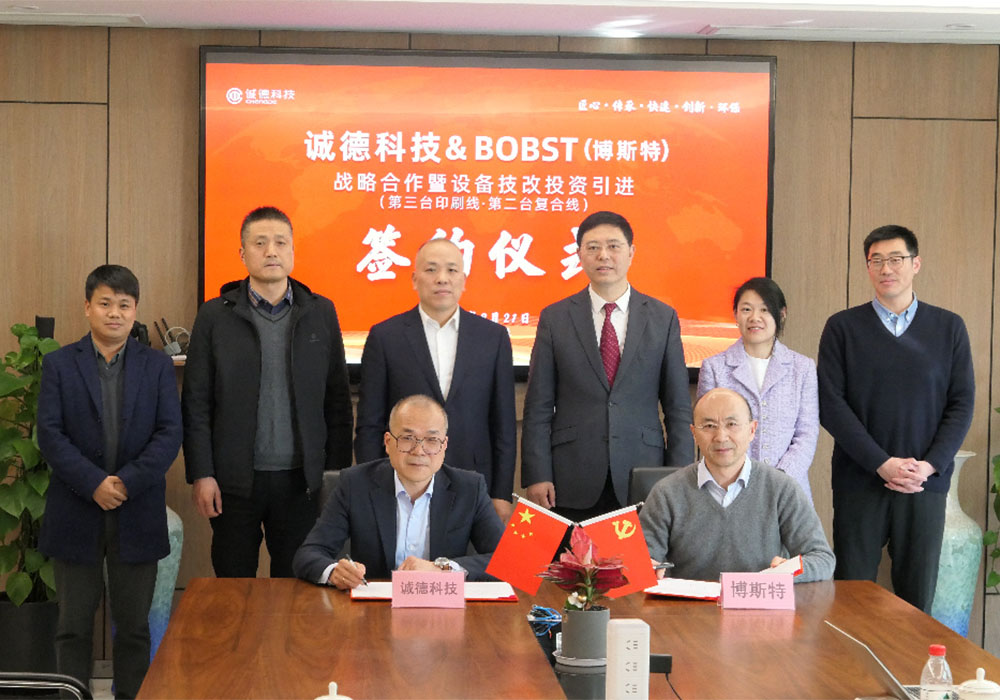 The scene of the signing ceremony
Under the witness of the leaders and representatives, the signing ceremony of strategic cooperation between Chengde Technology & Bost & Equipment technology Transformation investment was a complete success! Chengde technology to visit the site of the signing of the leadership, equipment experts, guests to extend the most sincere thanks!
Chengde Technology will be the greatest sincerity to create the best environment, with the greatest efforts to provide customers with the best service, with practical action is committed to become the industry's most competitive enterprises!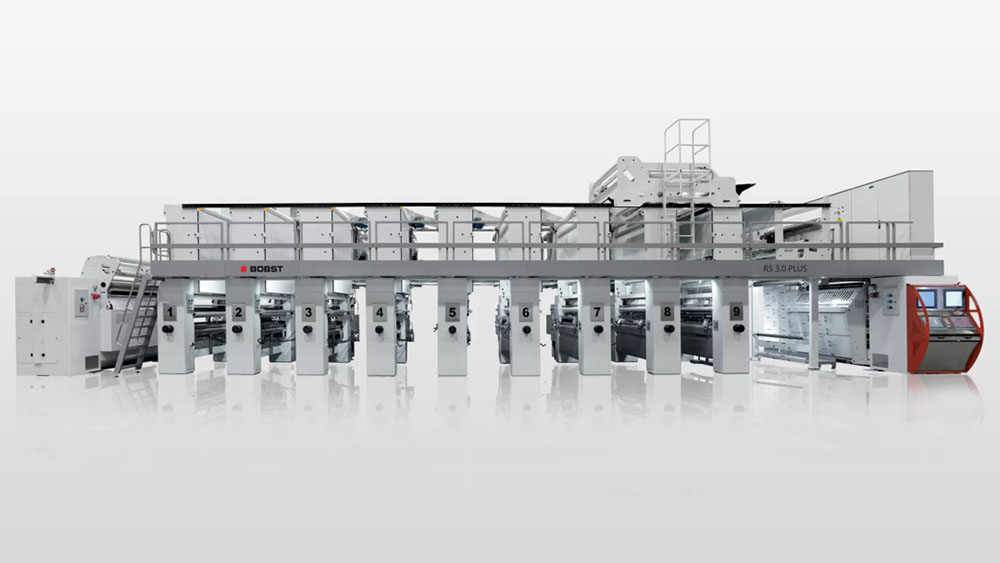 RS 3.0 PLUS-1200/400/10C